Developers made over $10 billion building apps for iOS in 2014, and they're likely to make even more cash in 2015. According to Apple, the first week of January set a new record for App Store revenue -- over half a billion dollars has been spent on apps and in-app purchases so far -- and New Year's Day 2015 saw the biggest number of apps sold in a single day ever.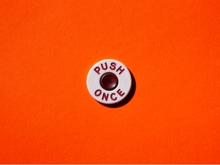 Many of Google's Captchas will be reduced to nothing more than a single checkbox next to the statement "I'm not a robot," as Google says it can tell the difference between a person or an automated program simply by tracking how he or she (or it) moves a mouse in the moments before that single click.
The latest tech trend - wearable devices like the Apple Watch, Nike's FuelBand and Google Glass - widen the possibilities of interconnectivity, which is why they're being increasingly adopted in the workplace.
The shift to the proliferation of mobile devices meant that many new design principles had to be created and learned. The same will apply with wearables, so don't get left behind! Here are some of the design principles you can apply to your websites and apps now to help create an interface suitable for all users.
Now that Apple has joined the smart watch fray, it's clear that we're still in the early stages of discovering what actually works in this tiny personal form factor.